One of the biggest questions that I get asked is - "Where is the best place to go for our formal photos?"
Some of the more popular locations are:
Franklin Square - Located at the corner of Solar & Plum Streets. It is one of the top downtown locations for photos. Feature plenty of brick work, a fountain, a few flowers, benches, and a nice area along the creek walk. If you venture of a little, there are a few unique bridges and plenty of old buildings to take advantage of.
http://www.syracuse.ny.us/parks/franklinSquarePark...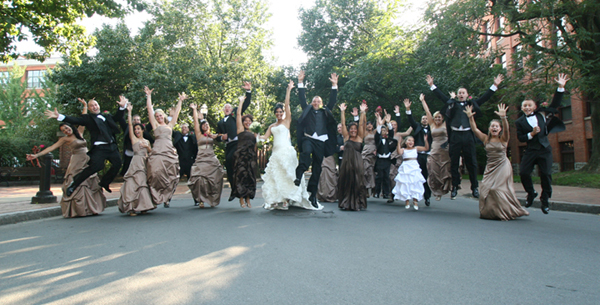 Thornden Park - The park is adjoined by Ostrom Avenue, Madison Street, and South Beech Street. Just off the SU campus this park features, roses, roses and more roses. There is also a gazebo, benches, a waterfall, unique stairs .....
http://www.syracuse.ny.us/parks/thorndenPark.html
Onondaga Park -
The park is bounded by Roberts Avenue, Crossett Street and Onondaga Avenue.
Features here include a pond, gazebo, benches, willow trees, a unique stone bridge and plenty of open space.
http://www.syracuse.ny.us/Parks/onondagaParkUpper....
Onondaga Lake Park - Located in Liverpool features the Butterfly Gardens with a gazebo, wishing well and many flowers. The park itself has many unique trees, landscape and a pier.
http://www.onondagacountyparks.com/parks/onondaga-...
Pioneer Office Park - located at the corner of 298 and the Thurway in East Syracuse
Features a pond with fountain, wooden bridge, several benches, many pine trees and a few rocks. One of the nice features of Pioneer Office Park is that not many people use it.